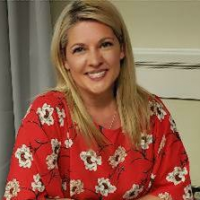 Elsa Kurt
Contemporary Romance, Paranormal Romance, Romance, Women's Fiction, Literary Fiction, Humor, Fantasy, Teen & Young Adult, Children's, Advice & How To
Elsa Kurt is a multi-genre, indie & traditionally published author of nine novels. She has also penned several children's books under the name Melanie Cherniack. Besides writing, Elsa began her Elsa Kurt Writer Tribe for new and aspiring authors & regularly presents her talk, You Wrote It, Now What? She is a lifelong New England resident and married mother of two grown daughters.
Live as if you were to die tomorrow. Learn as if you were to live forever.
Mahatma Gandhi
Be kind whenever possible. It is always possible.
Dalai Lama
You are never too old to set another goal or to dream a new dream.
C. S. Lewis
Courage is what it takes to stand up and speak; courage is also what it takes to sit down and listen.
Winston Churchill
Vanity and pride are different things, though the words are often used synonymously. A person may be proud without being vain. Pride relates more to our opinion of ourselves, vanity to what we would have others think of us.
Jane Austen